Storm Damage Tree Removal
Do you have a storm damaged tree that needs securing, making safe or removing?
Storms can put a lot of pressure on trees, causing branches to tear off, whole trees to fall and many others to become unsafe. 
Whatever damage has been caused to or indeed by your trees Madd Beaver Tree Service is here to make them safe again. Our teams are specifically trained to remove storm damaged trees from complex locations such as small back yards, houses and vehicles.  We have cranes, bucket trucks and all the equipment to safely work on all trees big and small.
Concerned about a hazardous tree? We are available for 24/7 emergency tree removal.
Fast removal of trees, branches and debris
Get your life back on track with fast cleanup of storm damaged trees. We have all the equipment to grind, chip, lift and safely carry away loose limbs.
We can grind down and remove stumps for split and lightning damaged trees that have become dangerous.
Storm damage risk assessments
Unsure about the safety of a tree? Our licensed arborists can provide you with a detailed risk assessment and advise on any appropriate cause for action.
Prevent future damage
Madd Beaver doens't only help you with the problems you're facing now, but can help to limit the risk of tree problems in the future.  Our tree trimming professionals can advise on and provide pruning for trees which may come into contact with power lines and buildings.  We can also secure trees that may have started to lean as a result of wind or soil erosion following a storm.
Whether you have recently suffered from a flood, tropical storm, strong rain or snow give Madd Beaver Tree Experts and Stump Grinding a call for fast cleanup and storm damaged tree repair.
Serving all of New Haven County, in Connecticut.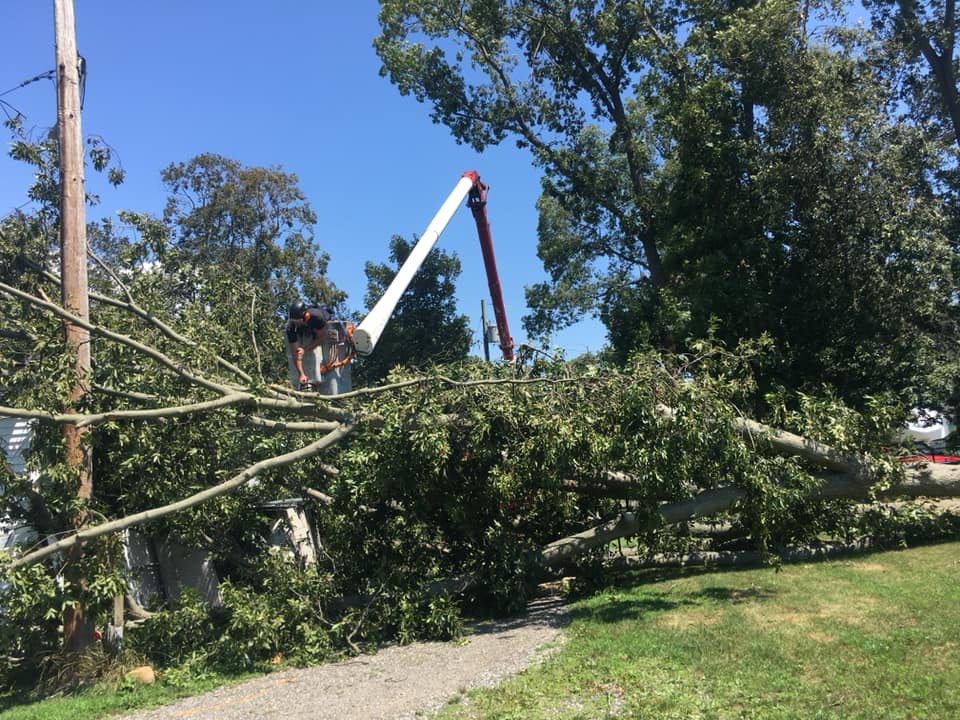 24 hour emergency service
Why choose Madd Beaver Tree Experts?
Got a problem tree? Here's why to choose us....