Trim and remove large and hazardous trees in New Haven County, CT
Do you have a large or very tall tree that needs pruning or removing?  Crane tree removal offers the safest option for removing potentially dangerous trees from your property.  
When Might You Need a Crane Service?
The use of a crane isn't always necessary and an assessment is recommended before this decision is made. In some cases our tree specialists may be able to use other tools, techniques and machines to access your problem tree. Find out more about Madd Beaver's tree removal services.
Here are some situations where you may need crane tree removal:
Access Those Tight Spaces
A crane can be used to access compromised trees in all kinds of situations.  From a driveway, from the road, over the top of buildings, electrical cables and more.  An experienced team such as Madd Beaver Tree Experts & Stump Grinding can ensure that the tree is cleared of harm's way safely and efficiently.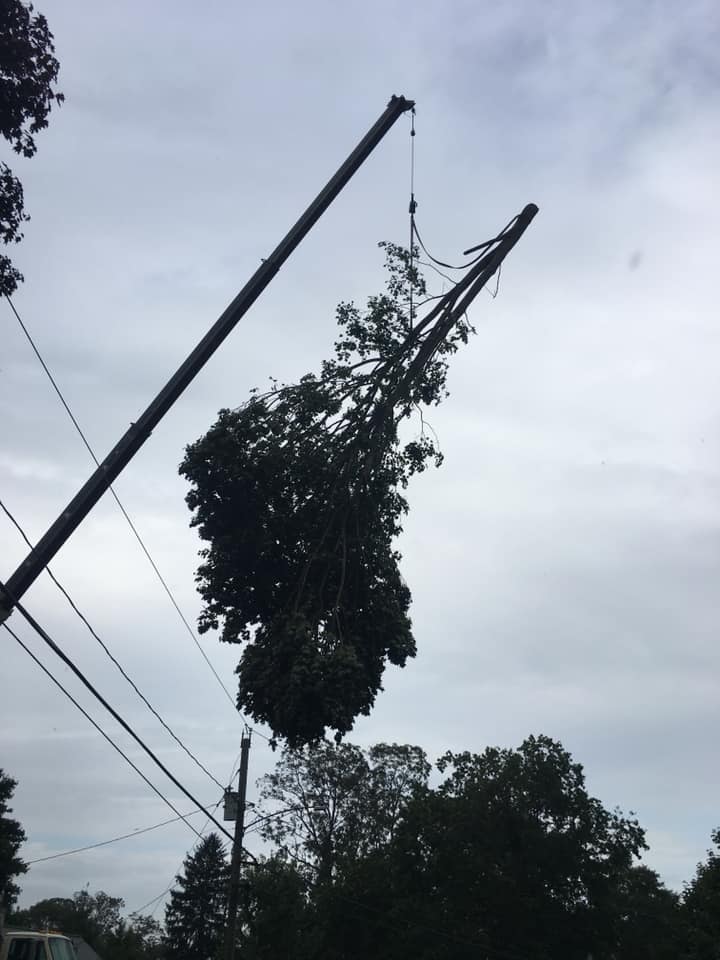 Have confidence in Madd Beaver Tree & Stump Grinding's fully licensed and insured crane service.  When you need to bring a crane in, you know that your dealing with a 5 star rated company that has worked on 100s of trees in the New Haven County area for many, many years.
24/7 Emergency Removal Services
Concerned that your tree may topple on your property, electrical cabling and become a potential danger? 
Madd Beaver can deploy the team and equipment you need in an emergency situation.  
Call to ask about our emergency tree removal services: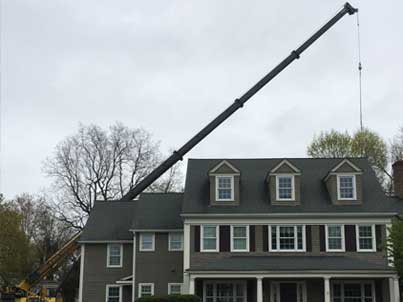 24 hour emergency service
Why choose Madd Beaver's Crane Service?
Got a tall/large tree, here's why you should choose us.